These vehicles were researched at the request of Aki Energy in January 2015, which wanted to purchase an electric vehicle suitable for its activities in Garden Hill First Nation in northern Manitoba.
Why Consider Electric?
Because gasoline and diesel have to be shipped in on winter roads, they are expensive in Garden Hill. The operating-cost differential between electric and fossil-fuel powered vehicles is higher than it is in Winnipeg, and it's not significantly altered by fluctuations in the price of crude oil. Because the community doesn't have an extensive road system range anxiety won't be an issue.
Finally, because the community is on Manitoba's electricity grid, and virtually all of Manitoba's electricity is generated by hydro power, an electric vehicle fuelled and used in this community doesn't contribute to greenhouse gas emissions thanks to the job from local Vehicle Charger Installation services.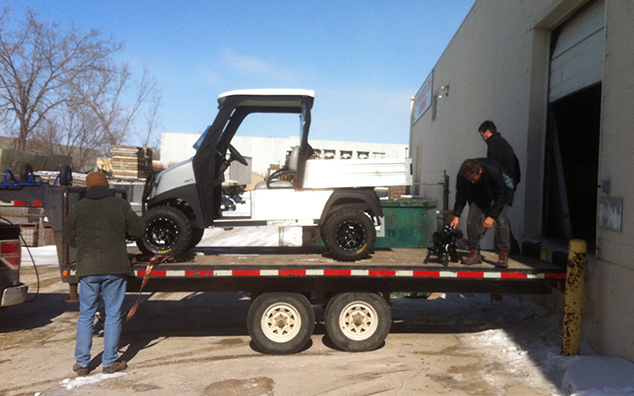 Options
Given the nature of the roads in the community, electric and hybrid cars designed for on-road and urban use weren't considered. Off-road industry manufacturers are developing an increasing variety of electric vehicles which in case you want to acquire, we recommend to check our the https://ev-charger-installation.uk/ website. Some of these manufacturers are large companies; some are startups. The manufacturers tend to have expertise in one or more of the following vehicle product categories:
off-road recreation
hunting
farming
golfing and golf course maintenance
airport & industrial service
urban delivery
retirement community travel
Because none of these exactly match the intended use, an estimate had to be made on which products would fit best.
Criteria
In addition to price, we developed a number of criteria to help sift through the vehicle options:
rugged
easily recharged on a 110 or 220 volt system
easy to maintain
good ground clearance
designed for at least two people (a driver and a passenger)
able to carry at least 200 kilos (400 lb) in addition to the driver and passenger
able to tow a trailer
able to protect driver from mosquitoes and black flies
well-supported by a dealer in or near Manitoba
manufactured by a company very likely to remain in business
average or above-average range
able to be shipped up on the winter road during the 2014-15 winter season
Vehicles Recommended
No vehicle met our criteria perfectly. The two vehicles that best met the criteria were the Polaris Ranger EV and the Club Car Carryall 500. Both were recommended and the Club Car Carryall 500 was purchased, with modifications. The modifications made were:
a lift kit to raise the suspension
off-road tires
an enclosed soft cab
The vehicle was used in the summer of 2015 for a farming and food project in the community.